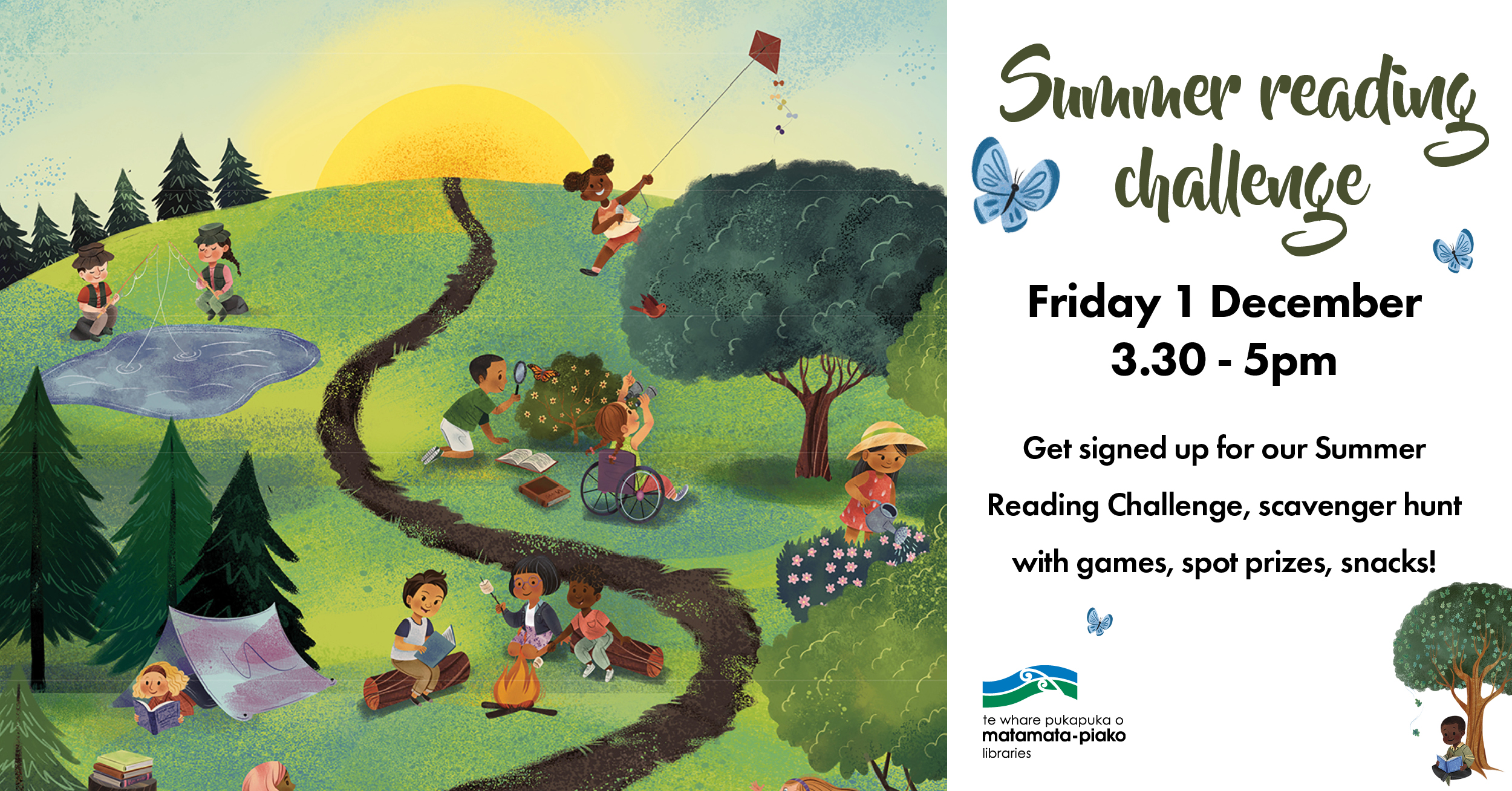 Get excited for our Summer activities and Reading Challenge at Matamata-Piako libraries!
Launch Party
We're kicking things off this year with a fun party to celebrate the start of summer!
Join us on Friday 1 December from 3.30-5.00pm for a scavenger hunt with some mystery activities to kick off Read Beyond the Beaten Path, the theme for our reading challenge this year.
Spot prizes and afternoon tea are available as well. Bring the whole family along to participate - we'd love to see you here!
In-library activities
Each week we'll be running drop-in activities in our libraries from 10am-4pm for you to do. These are some of the bonus activities for our reading challenge, but anyone is welcome to come along and participate.
Reading Challenge
Head over to our Reading challenge page for all the details on how to participate in our Summer Reading Challenge: Read Beyond the Beaten Path.
In-library activities
Week 1 (4-8 December): Sphero/Marble maze
Drop in and have a play with our Sphero robots and try and drive them or code them to get through a maze. For a low-tech option, we have our Lego bricks available to make a maze to put a marble through.
Week 2 (11-15 December): Paper circuits
Week 3 (18-22 December): Holiday crafts
Week 4 (8-12 January): House of cards
Week 5 (15-19 January): Native plant scavenger hunt
Week 6 (22-26 January): Board games
Upload a photo of your creation to have it displayed online!