Ko wai tō kaituhi Māori pai ki a koe, pukapuka Māori rānei, ā, he aha te take e pai ai? Tukuna mai kia wini he pukapuka. Tuku pātuhi mai ki raro, haere mai ki te Whare Pukapuka rānei.
Tell us your favourite reo Maori author or book, and why, to be in to win a great book prize. Enter by This email address is being protected from spambots. You need JavaScript enabled to view it. or come into the library.
Check out some of our staff's favourite books and authors below: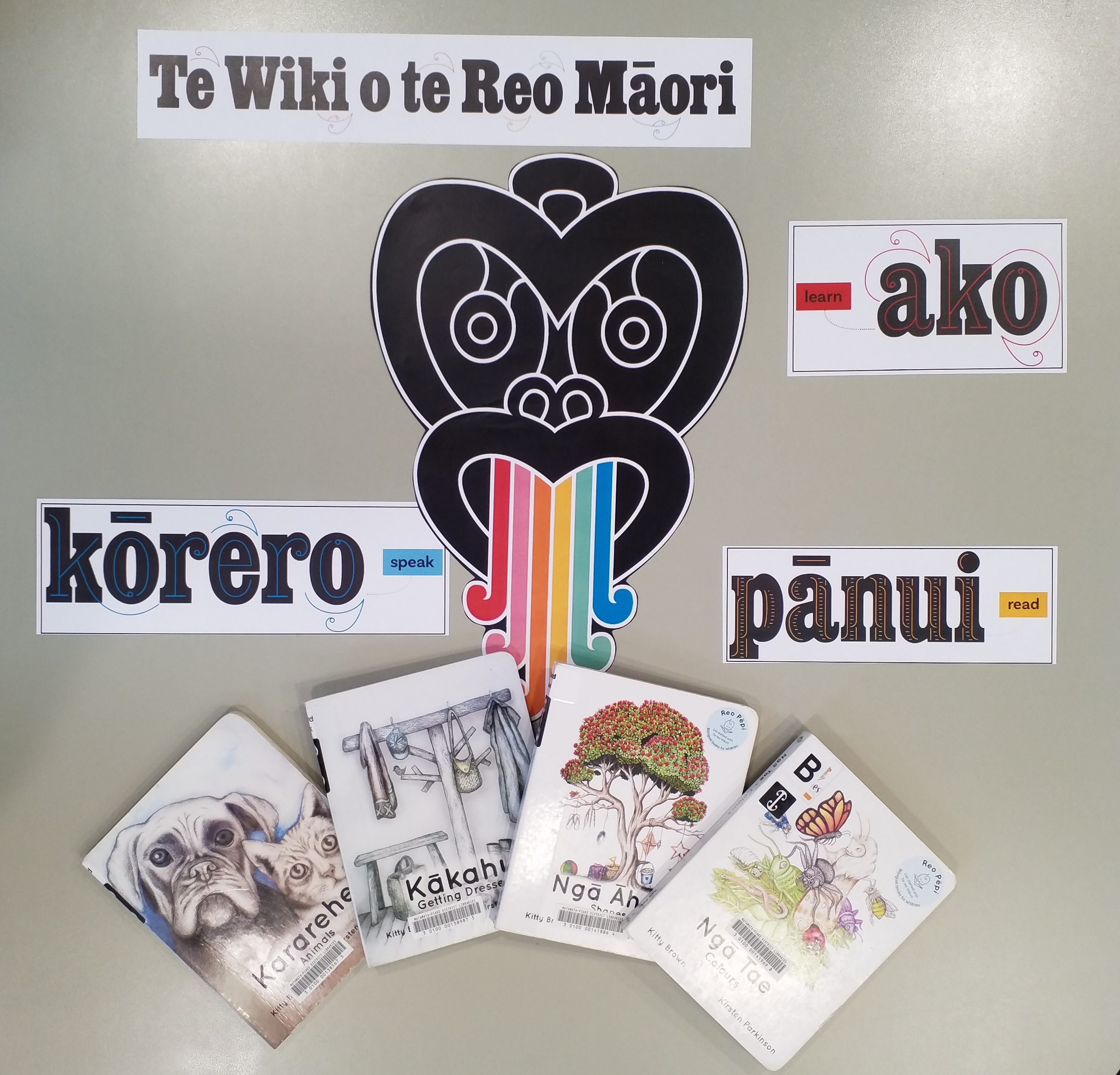 We love these Reo pēpi board books by Kitty Brown and Kirsten Parkinson: a series of bilingual books for whānau, with simple language and bright, engaging illustrations, covering colours, shapes, animals, opposites, and more. Introduce your pēpi to te reo, and they will have a firm foundation for learning the language in later life. Not only that, but they're a great way to brush up your own skills too!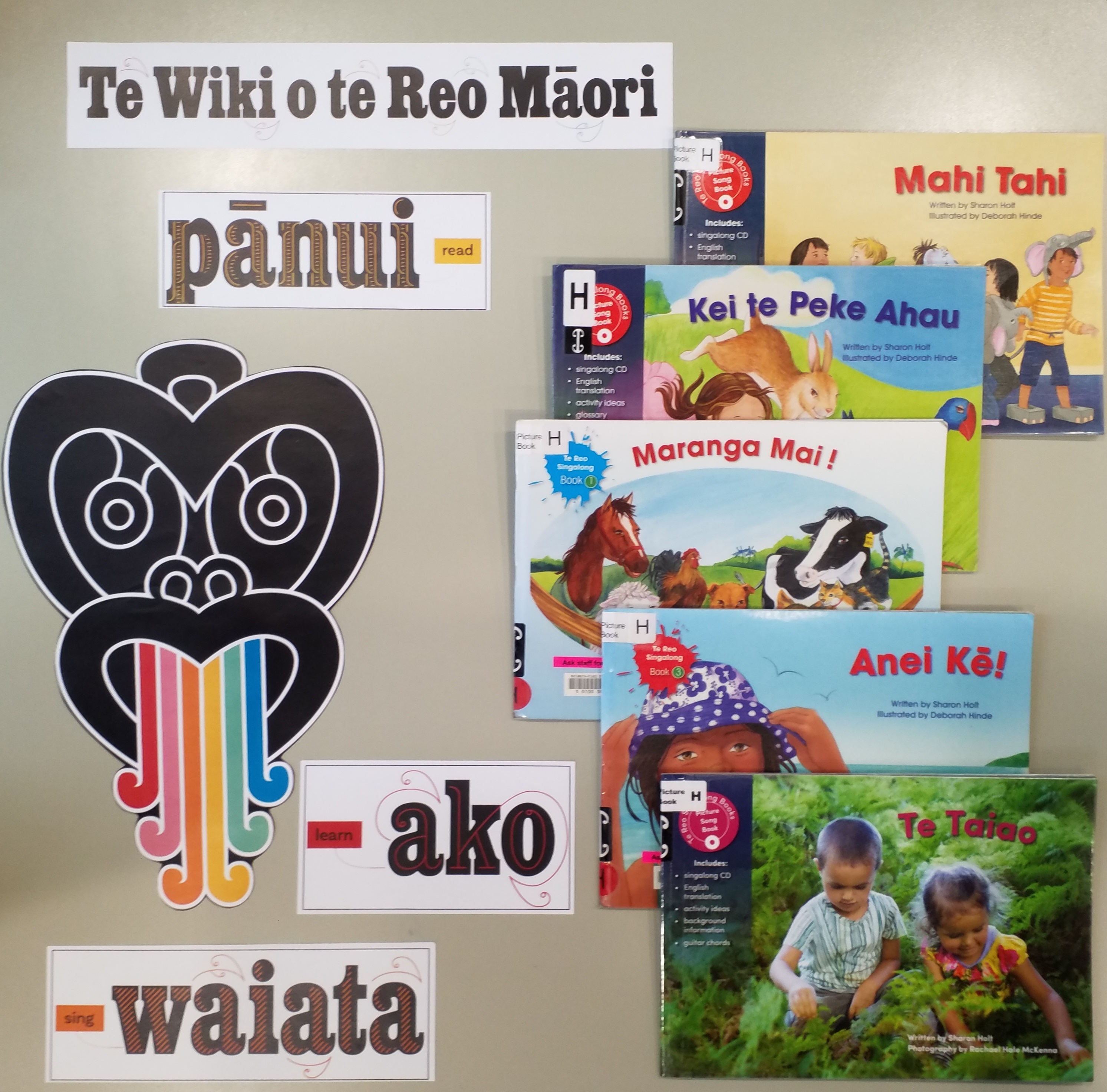 Who doesn't love a bit of a song and dance? – and what a painless way to learn te reo, with these firm favourites from the ever-popular Sharon Holt. The libraries have an impressive range of her titles, complete with CDs, activity ideas, background info and even – if you're feeling particularly musical – guitar chords!
One of our favourite authors is multiple-award-winner Kat Quin Merewether, creator of the ever-popular 'Kuwi the Kiwi' books, which have been translated by legendary champion of te reo, Pānia Papa. Their most recent collaboration is 'Kuwi & Friends Māori Picture Dictionary', a joyful and colourful celebration of all things te reo. Once again, a painless way for all ages to dive into the language! 
Top tip: Go to kuwibooks.com to try a Kuwi and friends kupu quiz.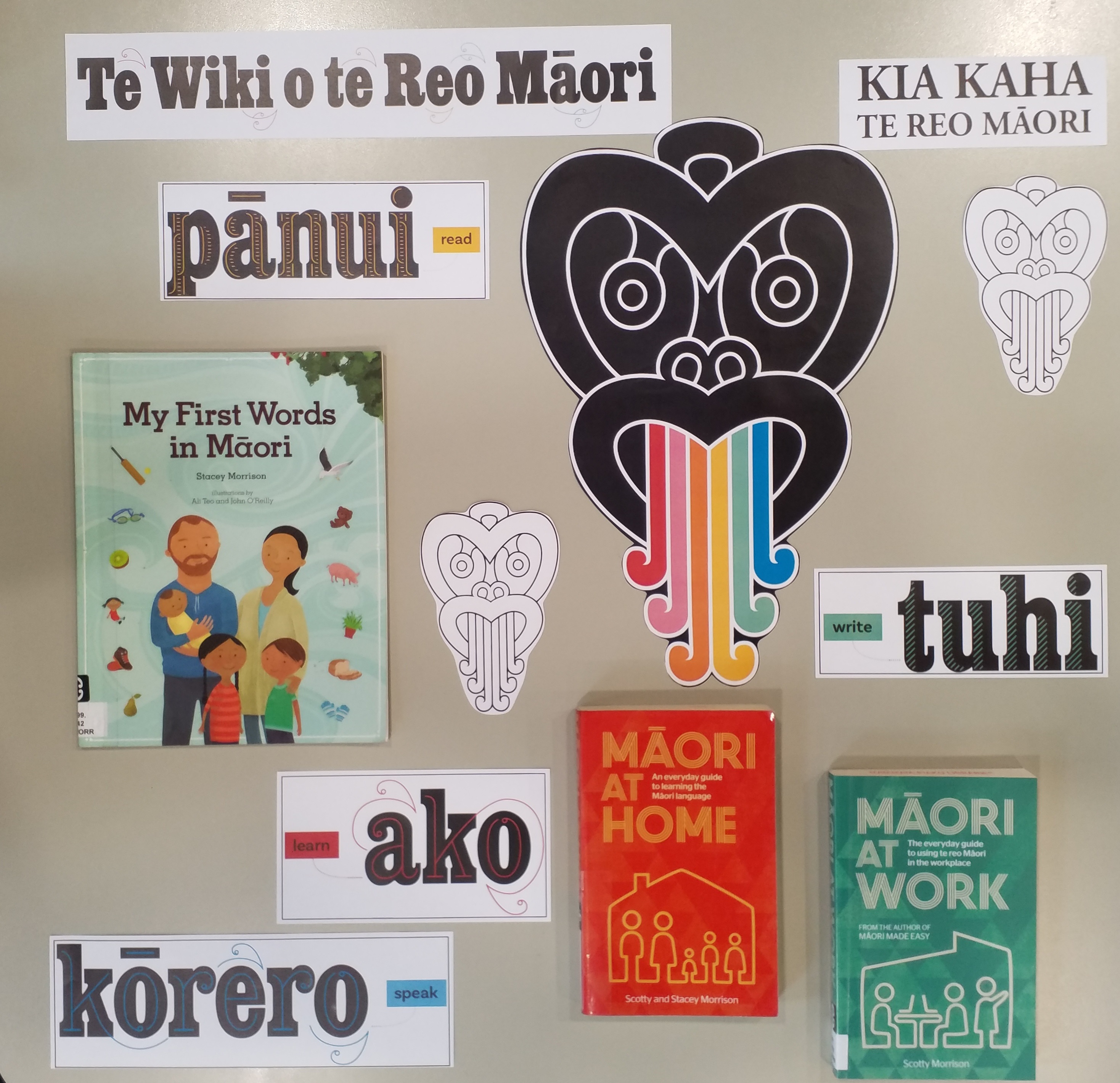 Scotty and Stacey Morrison are an absolute taonga for our nation, and their pukapuka are always flying off the shelves here at the libraries. With their hugely popular everyday guides to learning the Māori language, this couple have made te reo accessible to more New Zealanders than ever before. 
Happy hint: go to penguin.co.nz/authors/scotty-morrison and scroll down the page to see the dynamic duo sharing useful phrases for lockdown, and try your hand at some 'Maori Made Fun' crosswords.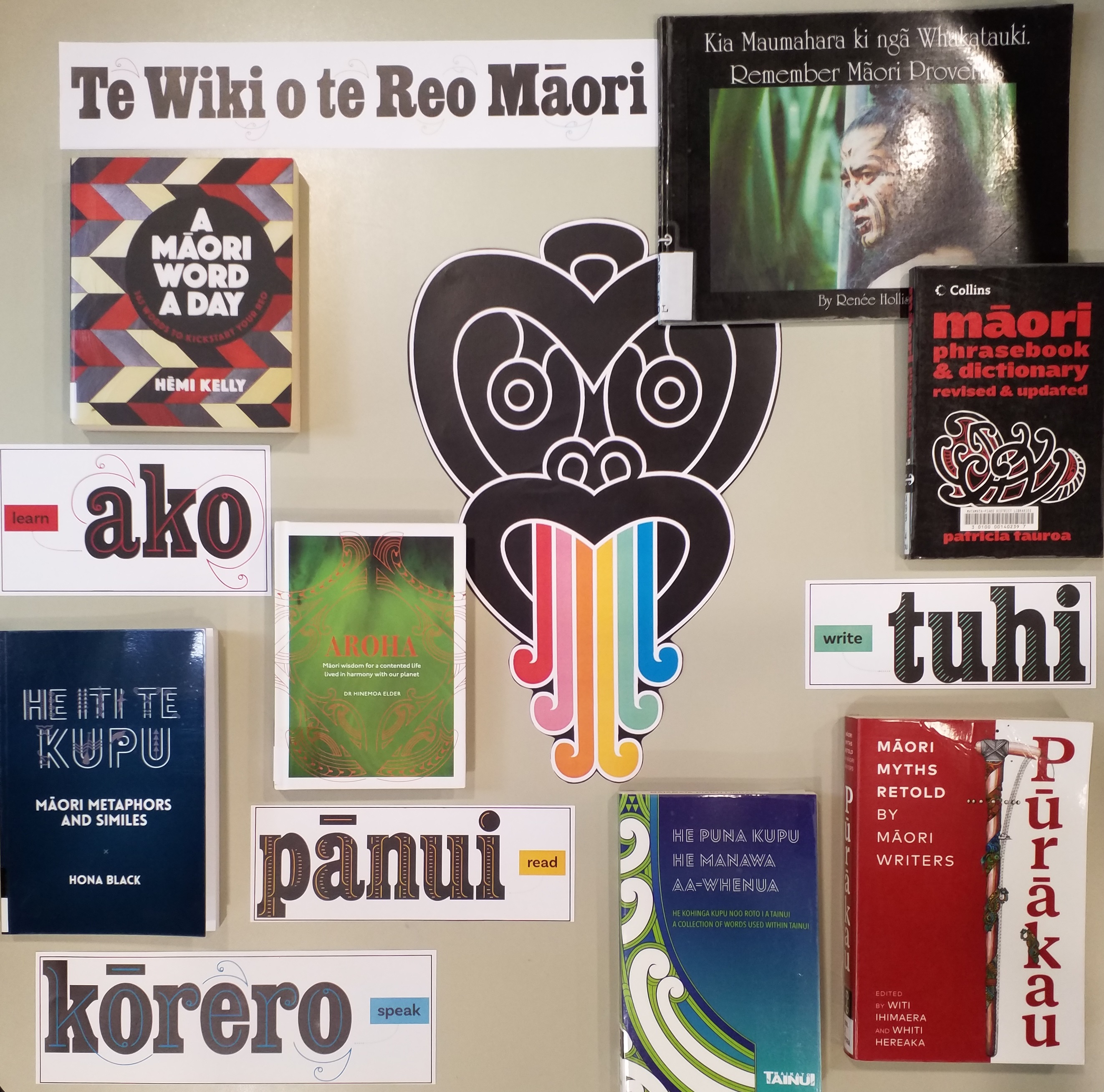 Talking of taonga – have you had a good look at the dedicated Māori Non-Fiction section at your local library? There are all sorts of awesome resources here, including books of whakataukī (proverbs and sayings), phrasebooks, dictionaries and retellings of Māori myths. Ka mau te wehi!